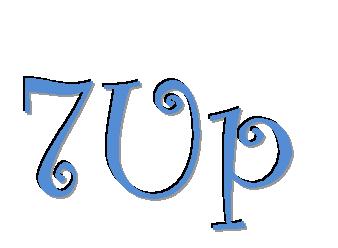 ---
---
Friday 22 May 2020
What Would Jesus Do
---
Materials to Download
---
---
Friday 15 May 2020
Jonah and the Whale.
---
Materials to Download
---
---
Friday 1 May 2020
Theme: When life Changes. Story: The Last Supper.
---
https://youtu.be/SigoALSS1R8 – Last Supper cartoon from the Saddleback Kids YouTube channel
https://youtu.be/20vOuZAcsB0 – A more serious take on the The Last Supper from the Miracle Maker animated movie
https://www.artycraftykids.com/art/four-season-handprint-tree/ we challenged people to make a piece of art about changes, this hand and finger print painting of a tree in all the seasons is simple, messy fun. Send us pics of your finished art work!
http://www.biblecraftclub.com/blog/2017/4/30/the-last-supper-craft
Or you could make a model of the last supper or picture of the last supper, inspired by the famous painting by Leonardo da Vinci
https://www.daniellesplace.com/html/bible-crafts-the-last-supper.html
this one is a great model pattern from a brilliant website full of ideas for things to make BUT you do need to pay to join up
https://www.leonardodavinci.net/the-last-supper.jsp – you can find out more about The Last Supper by da Vinci at his very own website
https://www.twinkl.co.uk/resource/cfe2-a-013-the-last-supper-by-da-vinci-art-appreciation-activity-sheet – Twinkle is a massive online resource for work sheets and activities. During the lock down it is free to use. Here is a work sheet about da Vinci's Last Supper painting
https://i.pinimg.com/236x/a1/75/69/a175695a74a8e68c1cd60dc4932b6ab2.jpg
– a cross word puzzle
https://i.pinimg.com/736x/f4/0d/2d/f40d2d4e6d60051d91be329b84462995–the-last-supper-craft-for-kids-last-super-craft-for-kids.jpg – word search
https://biblepuzzles.com/wordsearch.php?ws=77 – word search
https://i.pinimg.com/originals/8e/1c/19/8e1c1994ddd899dde561a449a057dbeb.jpg – join the dots picture
https://www.saintanneshelper.com/last-supper-picture.html
http://www.supercoloring.com/coloring-pages/the-last-supper-by-leonardo-da-vinci
https://www.sundayschoolkids.com/activities-lent-easter/1-last-supper-1-instru.htm
– colouring in sheets
---
---